RANGAT SUB-DIVISION
The Sub-Division Rangat has four (04) Police Stations under its control viz (1) PS Billiground, (2) PS Rangat, (3) PS Kadamtala and (4) PS Baratang. The contact number of the SDPO(Rangat) office is Contact No. 03192-274646(O), 9531856294(M).


Billiground Police Station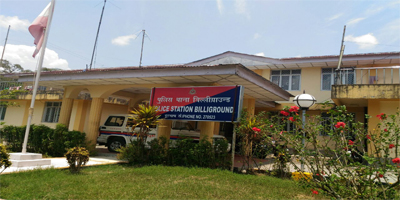 About the Billiground Police Station
Phone No: 03192-270523
There are 02 Out Posts viz OP Badam Nallah and OP Betapur under this PS. The area of PS Billiground extends from Morisdera to Basanthipur (30KM). The population of Billiground is around 25,000 mixed with Bengali, Ranchi and Malayali Community. The places of tourist attraction like Agriculture Farm at Panchawati and Dhanni Nallah Mangrove Walk are situated under this Police Station jurisdiction. Besides this, one of the biggest and oldest Saw Mill is functioning at Betapur. This Police Station covers 04 Gram Panchayats viz. (1) Shivapuram, (2) Swadesh Nagar, (3) Hari Nagar & (4) Basantipur.