DIGLIPUR SUB-DIVISION
The Diglipur Sub-Division has three (03) Police Stations viz. (1) PS Diglipur, ( 2) PS Kalighat and (3) PS Mayabunder. The contact number of the SDPO(Diglipur) office is Contact No. 03192-272243(O),9434285670(M).


Kalighat Police Station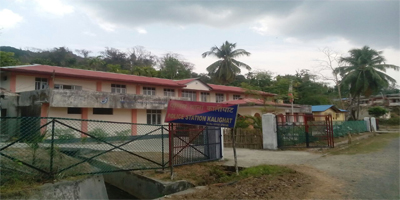 About the Kalighat Police Station
Phone No: 03192-278149
The area of PS Kalighat starts from Austin II to Kalara Junction (62 Km) on one side and Kalara Junction to Ramnagar (15 Km) and Kalara Junction towards Diglipur Forest Corporation Camp (1/2 Km) towards Diglipur. Only one OP Kishori Nagar is functioning under this PS. The population of PS Kalighat is around 21,000 out of which 90% are Bengali population. One important Vital Installation i.e. NHPC Dam on Kalpong River is situated at this PS Jurisdiction. from where electricity is generated. Ram Nagar Sea Beach and Famous Swiftlet Bird Nesting Caves are the attractions for tourists. Besides, this a Circuit Court is also functioning on every Friday at Kalara Junction. This Police Station covers 05 Gram Panchayats viz. (1) Kalighat, (2) Ramnagar, (3) Nabagram, (4) Paschim Sagar & (5) Kishori Nagar.