RANGAT SUB-DIVISION
The Sub-Division Rangat has four (04) Police Stations under its control viz (1) PS Billiground, (2) PS Rangat, (3) PS Kadamtala and (4) PS Baratang. The contact number of the SDPO(Rangat) office is Contact No. 03192-274646(O), 9531856294(M).


Rangat Police Station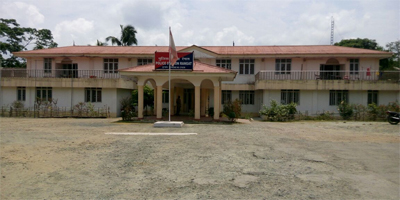 About the Rangat Police Station
Phone No: 03192-274239
The area of PS Rangat starts from JPP Parlobjig No – 15 to Morisdera. There are 02 Out Posts viz OP Long Island, OP Charlungta and 01 JPP Kaushalya Nagar is functioning under this PS. The HQ is at Rangat which is thickly populated. Around 21,000 populations mixed with Bengali, Ranchi, Malayali, Tamil and Telugu communities are residing in this PS Jurisdiction. The places of tourist attraction like Aamkunj Beach, Morisdera, Lalaji Bay Beach and Mark Bay Beach situated under this Police Station Jurisdiction. PS Rangat covers 09 Gram Panchayats viz. (1) Kaushalya Nagar, (2) Urmilapur, (3) Bakultala, (4) Sabari, (5) Parnashala, (6) Rangat, (7) Dashratpur, (8) Nimbutala & (9) Long Island.